Rating 1/5: 4
Romford Elim Church came to Church Edit as they started on the project of giving their website a fresh new look. Looking for a professional, affordable team, who could also provide technical assistance during the week, Elyske van der Pol, a member of the media team at Romford Elim Church recalls:
"We found Church Edit, who were able to cater for our budget and support needs; it was also great to find out that their services were specifically tailored towards churches, it felt like a reliable option and they clearly had relevant experience, they also provided in-house design services which was great."
During the conception phase of the website, Elyske and the Romford Elim Church team were keen that their website be image driven and simple to navigate. Simple navigation is key to any good website as it allows for visitors to easily find what they are looking for.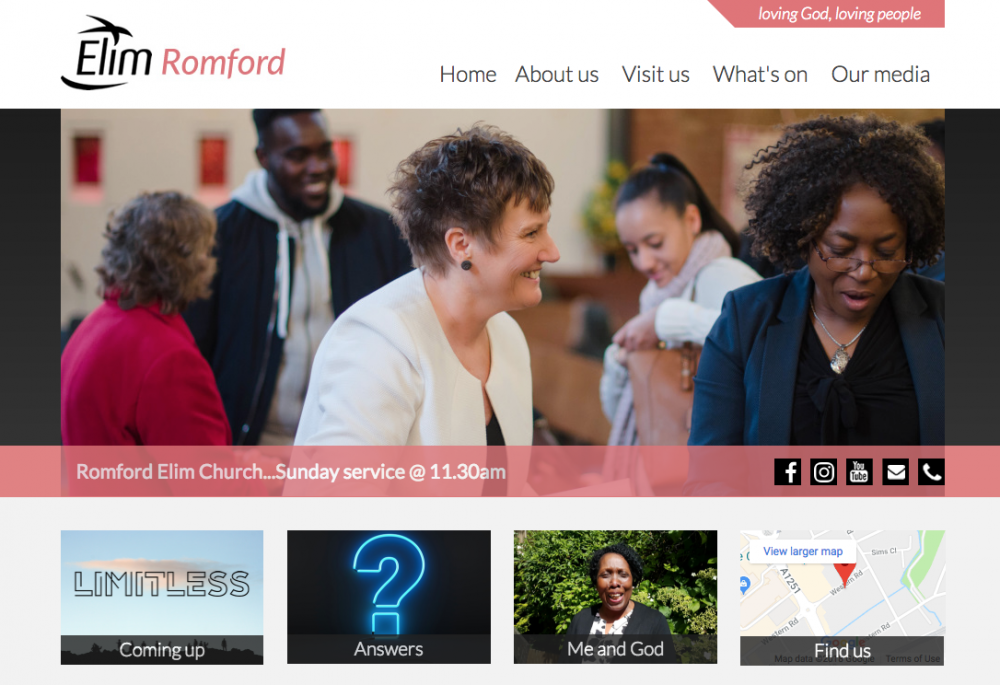 A soft red colour was chosen for their website as to create a warm and inviting atmosphere, this is aided by the use of several open and friendly photographs of their members; images on the homepage are a great way to display the culture of your church.
The importance of colour and imagery on a website has been something that we have covered before in our news articles, both substantially contribute to creating the right tone of the church. Our designers will work with churches to find the right elements to match the message trying to be achieved.
Romford Elim Church have a thriving social life at the church and as such, the calendar feature, along with their events page is constantly being updated. A website, whilst a place for new visitors to find information, it is also a great way to keep members informed, as Elyske mentions, "we really wanted to use our website as a tool for keeping our members informed with what is happening in the church, our updated website keeps our members better engaged but it also provides a great 'first look' for newcomers. Without a website you are simply, 'off the grid', and therefore not reaching a large part of the community. If you want people to find your church or interact with you, whether they are church goers or members of the community, then you have to give them a platform in which to reach out to you."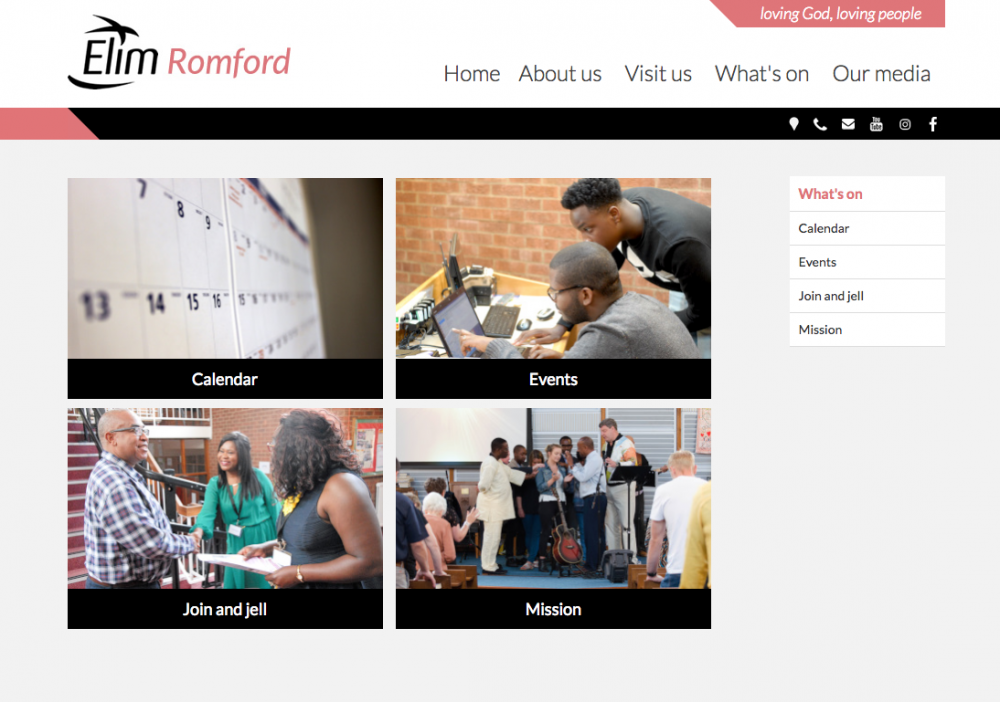 A church website should be focused and easy to navigate, it should also contain all the vital information that is needed by both visitors and members. One of the biggest features of Church Edit websites, is the ability that churches have to easily make changes and updates to the website themselves, this allows churches to instantly make known what is going on in the church and community, and the Church Edit support team are always on hand for assistance and guidance if it is needed.
With over 15 years of experience in creating websites specifically for churches and an in-house design team, Church Edit can help your church, we also provide free technical support over the phone and by email for those who need assistance.
To discuss the needs for your church, you can call us on 0121 651 1120, or email us, hello@churchedit.co.uk
You can visit the Romford Elim Church website by clicking on this address: www.romfordelimchurch.co.uk
Church Edit - The UK's Leading Church Website Provider.