Bamford Chapel & Norden United Reformed Church (BCN Church) are a church based in Rochdale with a wide age range. They came to Church Edit looking for a website that would provide a professional image to show that they are a church that is moving forward in line with the will of God.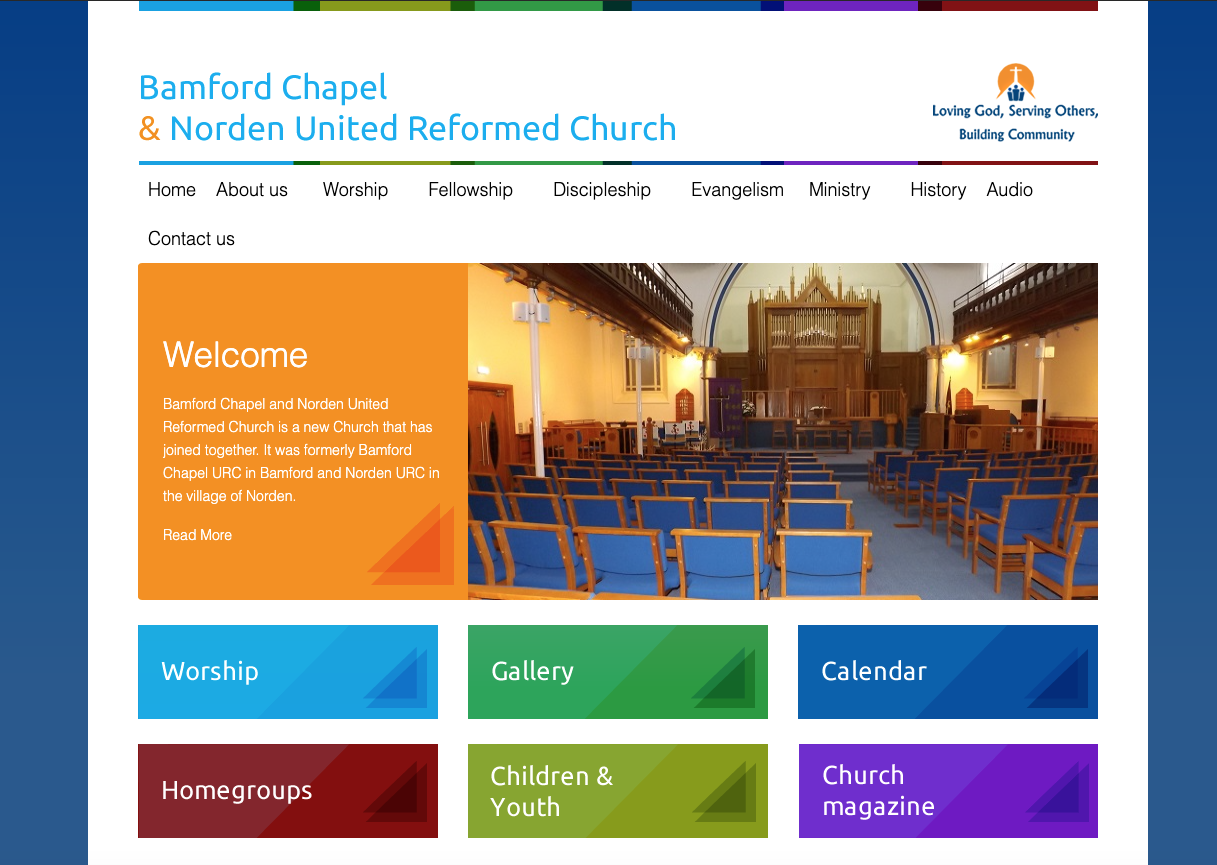 Websites are a great tool for churches to not only provide an updated image to a secular world, who often have an outdated view of churches, but it also gives an easy and accessible way for people to find out more about the church, what's happening over the coming weeks and more about the Christian faith.
When Richard Bradley, minister of BCN Church approached Church Edit, he was looking for an easy way to create a website which could then be easily updated by the church. Whilst many churches have members with technical abilities these members are often in full-time work and so don't necessarily have the time to commit to such a project.

Church Edit is a Christian company with a heart to see the Church flourish within a digital world, which is why we have designed our software to be as easy and as simple to use for those of all technical abilities, whilst also providing specialist design services for time constrained churches looking for a more polished image.

When we spoke to Richard about the design of the website, he made strong remarks to the level of service that we offer:
"I have been highly impressed with the speed of help from Church Edit when I have had to make contact for help or advice. Church Edit is an easy platform to use when editing and updating the website. The feedback that we have received from our church in regards to the website has been positive."

The website for Bamford Chapel & Norden United Reformed Church is a modern design, which provides visitors with clear access to what they call their "five core groups", consisting of Worship, Evangelism, Fellowship, Ministry and Discipleship. These core groups follow the vision that the church has in "Loving God, Serving Others, Building Community", so having clear navigation to these areas was of notable importance.

Working alongside churches, helping them to create a strong image of their God-given vision, is always rewarding and so we take great care to provide a high level of support, which Richard mentions above. Any church that requires assistance on their website is able to call or email our team and we will always do our best to help.
You can visit the website for Bamford Chapel & Norden United Reformed Church here: www.bcnchurch.org.uk

If your church is looking for a way to create a website that is easy to edit and update, along with the technical support from a friendly team then give us a call on 0121 651 1120 or email us on hello@churchedit.co.uk and one of our team will help you.